HAVE YOUR PHOTO PAINTED INTO A REALISTIC WATERCOLOR PAINTING BY VALERIE KELLEY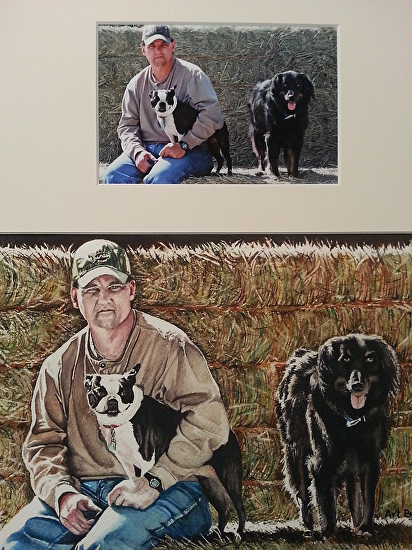 Watch Valerie Kelley turn your precious memory into a beautiful realistic watercolor painting, with a technique she has developed that achieves a haunting resemblance to your original photograph. What a wonderful, meaningful gift for someone you love or for yourself, to preserve a memory you once lived.
You can email your precious photograph to val@artbyvaleriekelley.com, text it to 407-729-1449, or mail it to: Valerie J. Kelley, 541 Old Geneva Road, Geneva, Florida 32732. Please click on 2015 pricing for specific information that relates to your painting size, framing, and shipping needs. Free delivery within the Central Florida Area. Thank you for your interest in my life's work.